After graduating from the University of Notre Dame in 1977, Cornelius Murphy landed his first job at UNIROYAL as a sales trainee and production scheduler. Two years later, he made a career change, going to work for Eastman Kodak Company as a Sales Representative in Chicago. Within five years, Murphy joined Xerox Corporation where he worked for over 30 years in a variety of field sales and product management roles in both production equipment and enterprise software before retiring in November of 2015.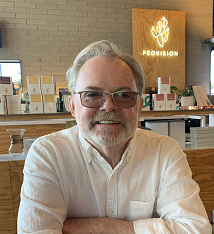 Over a period of several years, Murphy led second-year Notre Dame MBA students in an Interterm Intensive Program, guiding MBA student teams toward strategic solutions to real-world business problems.
Murphy divides his time between his three favorite places: Phoenix, Arizona, South Bend, Indiana and Telluride, Colorado.